.......................................................................................................................................... November 2020
Ethics in Biomedical Research and global best practices in the context of Preventive Chemotherapy Neglected Tropical Diseases (PC-NTDs) Elimination Strategy in Nigeria
Tuesday 17th November 2020
Olagunsoye Oyinlola Conference Auditorium, Osun State University, Osogbo, Nigeria

Currently, there is limited research capacity in the areas of GCP and GCLP across the research learning platform in Nigeria. This has culminated in bottlenecks in getting regulatory approvals for research studies within the country. Also, under the current mandate of the Sustainable Development Goals which emphasizes good wellbeing for all, it is important to train researchers to maximize their potential in research and learning for the advancement of human health in Nigeria. At the moment, UNIOSUN is a frontier for quality research in Nigeria, this is evident in the capacity building and consultancy competencies of researchers from the institution.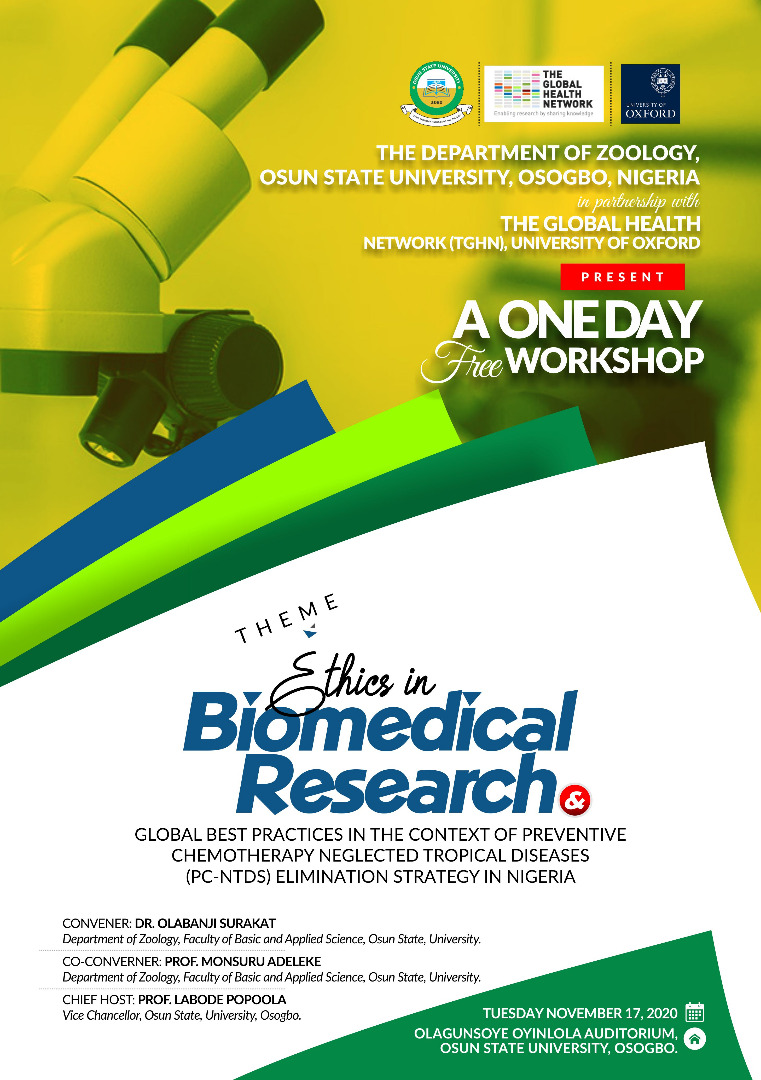 This *free* workshop will be held at the Olagunsoye Oyinlola conference Auditorium, Osun State University, Osogbo on 17th November 2020 and aims to further strengthen capacity and expand opportunities for quality in the field, laboratory and clinical studies in the State, and the country.
In consideration of the field and focus for this workshop, the session is aimed at selected members of the Parasitology and Public Health Society of Nigeria, researchers, laboratory technologist, Environmental scientist, Nurses, Physicians, Members of the Osun State University Institutional Review Board (IRB), Postgraduate students in the areas of Microbiology, Zoology, Biochemistry, Public health Sciences of Osun State University, Osogbo
The full programme for the session is available here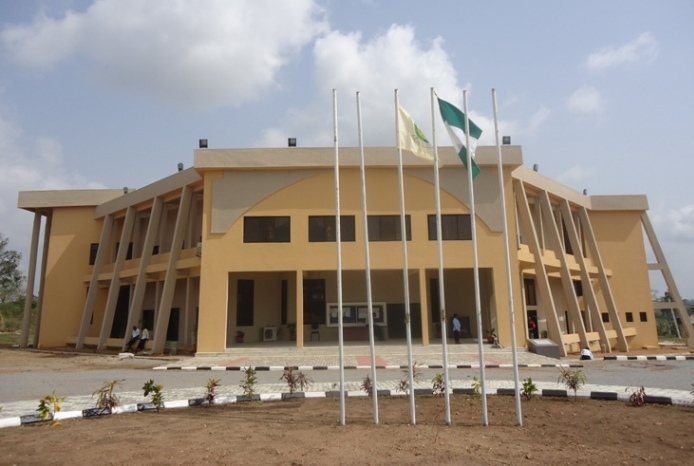 Please join us! To register for a place at this workshop, complete the registration form available here
There are a limited number of places available!
Applications to attend will close on 5th November - all successful candidates will be informed week commencing 9th November.