* Building Teams for Responsible Research Conduct and Publication *

30th November 2019
National Hospital Abuja
The Nigerian Faculty hosted a fantastic free research capacity building workshop at the National Hospital Abuja, on the 30th November 2019.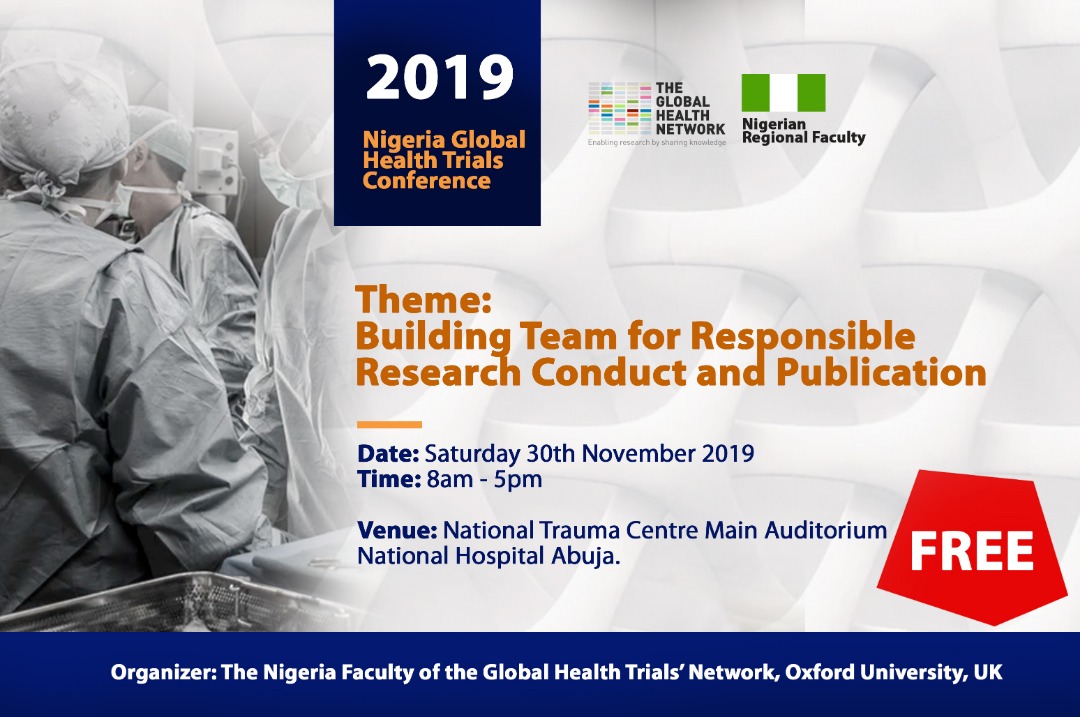 This session aimed to identify the perceived gaps in clinical research knowledge and skills among the various clinical research roles in health institutions in Nigeria, as well as contribute to strengthening clinical research capacity.
The Nigeria Global Health Trials Network workshop 2019 included seminar-based talks as well as plenary, syndicate and parallel sessions. The programme also hosted small group breakouts, as well as an induction of new faculty members to the Network. Refreshment breaks were also used for networking opportunties among the participants. Six Nigerian nationals and one Kenyan speaker presented, with nine additional facilitators supporting the programme. Topics presented and discussed targeted and covered the spectrum of key stages across the research process, with a focus on the value and importance of teamwork. Attendees were from a diverse background of institutions and roles, with nurses, pharmacists, doctors, social scientists, laboratory scientists and postgraduate students.
To learn more about the content of the workshop, access the full programme and download a full summary report.